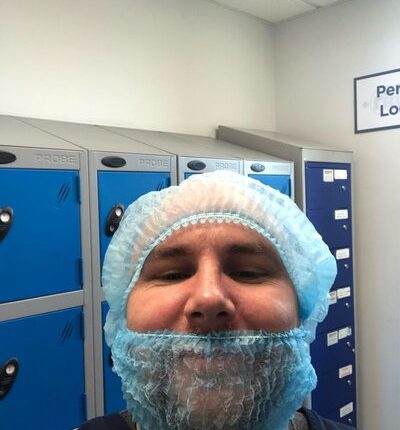 Alfreton roofing firm offers dad full-time job following LinkedIn rant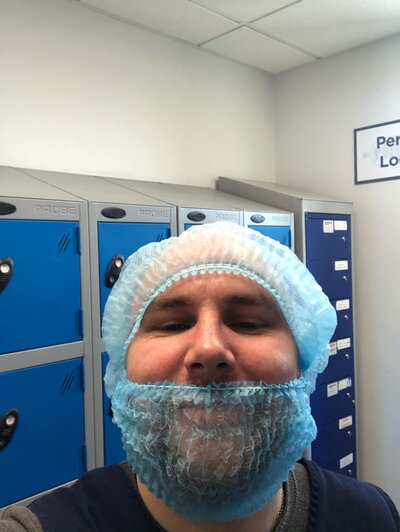 An impromptu LinkedIn rant has turned into a full-time job at leading Derbyshire roofing company PermaRoof for father of a Lee Moore.
The 36-year-old, from Kirkby in Ashfield, Nottinghamshire, was in between jobs when he applied to an employment agency and was placed on the shift from 6 a.m. to 2 p.m. at a local food packaging manufacturer, along with four other employees. At 7 a.m., however, Lee was the only agency staff member still standing, and the other four retired in the first hour.
Shocked by what he saw, Lee took to LinkedIn to vent. His post went viral and garnered over 120,000 likes, 5,000 comments and hundreds of job openings – including one from Adrian Buttress, managing director at Alfreton-based PermaRoof.
Lee, who has a nine-year-old son, said: "I had been unemployed since mid-February and was in the middle of an interview for a position at a company in Chesterfield. However, this was pushed back by Covid, so the recruiter said they could sign me up for temporary work at an employment agency.
"I couldn't believe it when after an hour on my shift I had already given up on the four other temporary workers I had arrived with – one refused to wear a hairnet, another said they didn't want to use a computer and the other two said that the work was too boring. I was amazed that unemployed people could be so picky; for me there is a job to keep a roof over my family's head, pay the bills and provide food, so I was proud to wear my hairnet!
"I vented my frustration on LinkedIn – it should have been just a rant, but it went viral. In fact, I'm still getting notifications for it today, over a month later. traveled; I had hundreds of messages from people offering support and opportunities.
"One of them belonged to Adrian from PermaRoof and said he was interested in a chat. I had a few interviews and he made me feel like I was most wanted. He was very transparent about where the company was going and really took it a step further by showing me PermaRoof's headquarters, which was ultimately only a few miles from my home. "
Lee – who previously worked in the sale of rental and construction companies – has now joined PermaRoof as a specialist product manager. As part of his new role, he will work in the company's modular division, an industry in which PermaRoof expanded during the pandemic after delivering rapid flat roof solutions to four emergency NHS projects during the first month of lockdown.
Adrian said, "I believe in hiring based on attitude as anything else can be taught. When I came across Lee's post on LinkedIn, I knew I needed to speak to him. When I found out that he had previous sales experience and lived close to our headquarters, it seemed our destiny. Lee had hundreds of job openings, so I'm really happy he chose to join the PermaRoof team. We are thrilled to have him with us and know that he will do a fantastic job building our customer base for the modular division. "