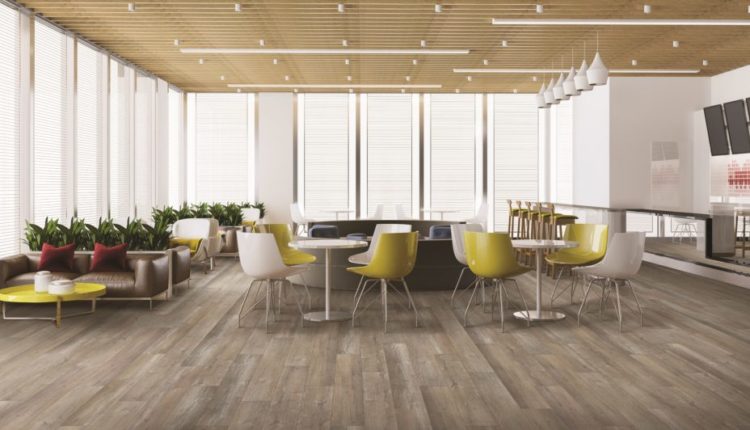 Aladdin Commercial introduces Halong Bay LVT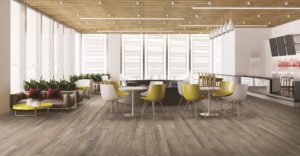 Calhoun, Ga.—Aladdin Commercial, a leader in Main Street flooring, has introduced Halong Bay, a rigid composite core LVT that boasts updated features and waterproof abilities.
Inspired by the beauty of nature, Halong Bay features two styles with 16 total visuals. The organic, natural wood grain and stone looks create a warm and comforting environment for any desired space, according to Aladdin. It was designed to coordinate with other Aladdin products to allow for continuity in any desired space.
"The launch of this product is exciting for all of us," said Robb Myer, vice president of business, Aladdin Commercial. "Halong Bay brings a revitalized look to every room and was designed to bring life and light for any space it is used in while never compromising on quality."
Constructed for commercial and multi-family residential spaces, Halong Bay is designed to offer excellent performance and durability, including an enhanced urethane finish for superior wear and stain resistance. The multi-width planks add a modern aesthetic at a value driven price point, the company said.
The new launch features a new-and-improved Smart Select replacement product that is 100% waterproof, has a variety of plank sizes for maximum customizability and coordinates seamlessly with all other Aladdin Commercial products and accessories, according to Aladdin. It also features the Uniclic Multifit Locking system, is FloorScore Certified and offers a 25-year residential and multi-family warranty.
"As the preferred choice for hard surface flooring, adding Halong Bay to Aladdin's product portfolio was a great decision," Myer added. "Halong Bay is versatile in so many ways. It is typically hard to come across flooring that features inspiring looks and long-lasting wear, but with Halong Bay's Smart Select replacement and coordination with other Aladdin products, there is no compromise."