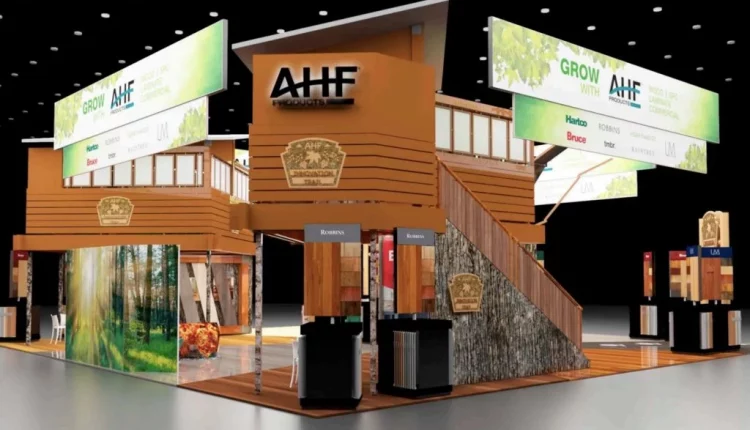 AHF Products returns to Surfaces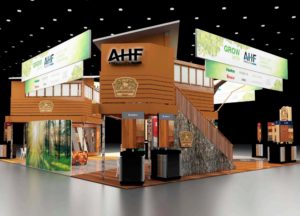 By Reginald Tucker—The last time AHF Products exhibited on the Surfaces show floor was in a special section of the Armstrong Flooring space. That seemed ages ago.
In the years since the Armstrong spin-off, AHF Products has grown into a flooring giant in its own right. With 13 brands and multiple product categories now in its portfolio, AHF is coming back to Surfaces in a big way this year.
"We're really looking forward to not only seeing people face to face and enjoying seeing people in person, which we haven't done in a very long time, but also showing our products in person," says Wendy Booker , vice president of marketing and product development, AHF. "As an exhibitor you really see the enthusiasm of customers for products. Likewise, they see some of their ideas come to life that we've collaborated on. Surfaces is really an excellent place to understand the flooring industry, and we are so excited to be a part of it."
Booker and her team said they are extremely excited about the booth they have designed for the show. Last summer, the marketing team set about creating an exhibition that would not only reflect how AHF Products has grown in just a few years, but also convey the appeal and positive qualities of hardwood floors – the company's premier product category. – has to offer.
"We were talking about all the great things that have happened to the company since 2019, all the new products, all our acquisitions, etc." said Jeffrey Sommers, director of marketing and digital engagement. "So we asked ourselves, what would be the best thing to have on the stand? We opted for a simulated tree. We always say we bring nature indoors when we talk about wooden floors. So we thought this would be a fun way to bring nature into the exhibition hall."
According to Sommers, there was symbolism behind the concept. "Having a tree in the center of our space shows our growth, reflects the messages for our distribution partners who have grown with us, and it shows off our different brands and our products on the floor. At the top of the stand are banners with the message 'Grow with AHF'. It also shows that we not only offer wood, but also SPC/laminate and a range of commercial products."
Also when designing the booth, AHF said it was important to draw attention to the role its partners play in the company's success. "We really wanted something that captures the success of our partners," explains Booker. "We are only successful if they are successful. It was important for us to draw attention to that."
Creative elements
In keeping with the forestry theme, AHF Products devised an "innovation path" designed to guide visitors through the company's latest offerings. "It's all designed to show that we are consistently and constantly innovating across our brands," explains Sommers. "The main innovation visitors will see on the floor are dog prints which will, of course, lead to our Dogwood Densified Wood technology. There will also be a demo at the end of that trail."
The Dogwood demonstration will be significantly different from the demo the company presented at its booth at NWFA last summer, according to Booker. (No noisy, heavy ball drops here.) Instead, she explained, the demonstration will reflect the actual wear and tear caused by animals' claws as they drag across a hardwood floor. "It's designed to mimic what a dog's claw does to the floor," she said. "It's not as loud as the drop test we had at NWFA."
Other focal points of the sprawling 2,500-square-foot stand include functional tree houses that will perch atop the second floor of the space. These will serve as office spaces and meeting rooms. Beneath the tree houses will be kiosks representing the company's portfolio of brands. "We plan to have a happy hour there, followed by an awards ceremony for just our distribution partners on the first day of the show," Sommers said.
Another big draw at the company's booth is a scheduled performance by Mark Bowe, custom restoration builder and HGTV host. Bowe, as some will recall, collaborated with AHF Products on a collection called Barnwood Living, which debuted in 2020. Since then, the collection, which launched on a solid platform, has expanded to include technical options.
"This is our first time on the showroom floor in a long time and we really wanted to do something big," said Booker. "We've put a lot of effort into creating a strong presence and really coming out as a broad product company rather than just a timber company."