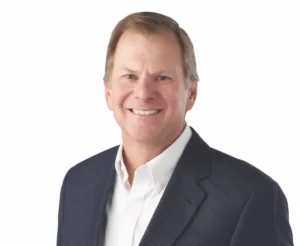 AHF Products finalizes Armstrong Flooring purchase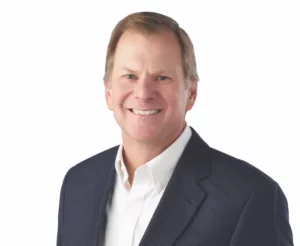 AThe $107 million purchase of Armstrong Flooring by HF Products was completed on July 26, ending a difficult period of negotiations over the past few weeks. The decision to purchase certain assets from Armstrong Flooring will keep the venerable, century-old brand viable while strengthening AHF's burgeoning portfolio. Assets include three US manufacturing facilities – in Lancaster and Beech Creek, Pennsylvania, and Kankakee, Illinois – as well as intellectual property, patents and inventory.
"We bought some of the business that we thought we could improve upon," said Brian Carson, president and CEO of AHF Products: FCNews.
Without AHF Products' 11e After hours of intervention, Armstrong Flooring likely faced liquidation and the loss of hundreds of jobs, as bankruptcy reports indicated that no other bidder was interested in keeping the company in business. Gordon Brothers, who joined AHF in the deal, will be responsible for the sale of manufacturing facilities in Jackson, Miss., and Stillwater, Okla.
An issue over the use of the "Armstrong" name briefly held up the deal because Armstrong World Industries objected to AHF Products obtaining rights in North America to use the Armstrong name and trademarks after the sale. (Armstrong Flooring and Armstrong World Industries both used the Armstrong name on their products.) A Delaware bankruptcy court judge rejected Armstrong World Industries' arguments, saying the company had not formally objected to the sale of Armstrong Flooring in time, including the rights to the legendary name.
With this purchase, AHF expands its portfolio to 14 brands. In addition, it now has 11 manufacturing facilities – 10 in the US and one in Cambodia – and four domestic distribution facilities to serve customers through a multi-channel strategy that includes dealers, home centers and distributors around the world.
It also continues a busy wave of acquisitions for AHF Products, which previously acquired LM Flooring in 2019, followed by Parterre Flooring and American OEM in 2021. Armstrong Flooring's assets and brand license are the latest for AHF Products as it is both organic and through acquisition, continuing a strategy of serving customers with sought-after products, service and innovation, said Carson.
"We have seen incredible growth since our inception in 2019 and we are excited to add the venerable Armstrong Flooring brand to our powerful portfolio," he said. "AHF is poised to take advantage of a strong long-term outlook in both residential repair, remodeling and new home construction spending, and the benefits offered by our strong domestic manufacturing capabilities. This purchase also significantly enhances our position in the commercial flooring segment, which is expected to grow."
Ties That Tie
The bond between the companies runs deep. AHF Products started in 2018 as a spin-off of Armstrong Flooring's wood flooring company. Carson, meanwhile, is a former 16-year-old executive for Armstrong World Industries, which Armstrong Flooring left in 2016. He was also factory manager at Kankakee. Several other AHF employees also cut their teeth at Armstrong, including AHF general counsel Jennifer Zimmerman, who played an active role in Armstrong's acquisition. She started at Armstrong in 2008 and came over in the carve out.
"You don't know what opportunities are presented to you," she told FCNews. "Armstrong is a very strong brand, an important brand. Everyone here wanted the brand to last, because we were all part of it. It's important for us to see it continue."
AHF does not say how many people may be displaced by the transaction. As of May, Armstrong Flooring had 606 employees in Lancaster County, including approximately 390 assigned to the company's headquarters and R&D center in Greenfield. Some former Armstrong Flooring employees have already started working for AHF Products. AHF Products told Lancasteronline.com that more than 90% of the more than 200 employees at Armstrong Flooring's Dillerville Road plant will remain. However, Carson has said that AHF Products will not use Armstrong Flooring's former Greenfield locations. Some of those employees may move to AHF Products' headquarters in West Hempfield Township, but most won't be needed, Carson said.
Carson told FCNews the company would hire people for the Kankakee and Lancaster plants, as well as in sales and headquarters positions needed to improve current operations. "We have a need, we just don't have that many needs," he noted.
While acknowledging that Armstrong had "challenges," Carson said the goal here is to "wipe out the company, get it up, make it profitable and grow it." The work also includes switching from Armstrong computer systems to AHFs and matching product names to part numbers to seamlessly transfer order and shipping to AHF systems. "Our team works 24/7, including weekends," said Carson. "We have a lot of work to do to accommodate this. It might be a little inconvenient for a while, but it's essential that we make this business profitable."
The acquisition brings with it AHF's foldable Armstrong signature products and innovations, such as Diamond 10 technology, a patented process that uses cultured diamonds to provide scratch, stain and abrasion resistance, and Medintech, a high-performance homogeneous flooring product. The technology will be used in both Armstrong products and AHF brands.
"It's our responsibility to make this work," Carson explained. "It's important for the people in the factory and it's important for our distributors and retailers. This is the best outcome for everyone, given where the [Armstrong] company has found itself. We want this to be an exciting story."
Impact on distributors
Nearly half of the top 20 flooring distributors have an existing relationship with AHF Products or Armstrong Flooring. Two distributors reached by FCNews declined to comment or said it was premature to determine the full size of the purchase as the details were still being worked out.
However, Armstrong distributor Tri-West Ltd., of Santa Fe Springs, Calif., said it had put in place a backup plan with AHF Contract, assuming there would be no Armstrong in the future. "It turned out that we are well equipped with a full AHF range for commercial records and now we will continue to sell Armstrong VCT," said Dave White, vice president of sales and marketing. "We've had residential products for years, so no real impact there. We look forward to an exciting future with AHF Contract and the realignment."