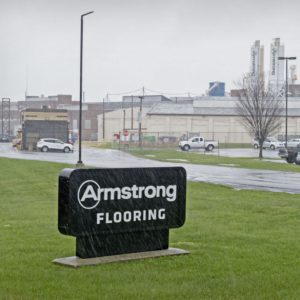 AHF completes purchase of Armstrong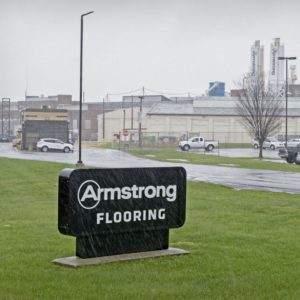 Mountville, Dad. July 25 – AHF Products has completed the purchase of certain assets of Armstrong Flooring, Inc., including the rights to license the Armstrong Flooring brand name, as well as the purchase of three manufacturing facilities in the US, in Lancaster and Beech Creek, Pa. in Kankakee, Illinois.
Headquartered in Mountville, Pennsylvania, AHF Products is the largest manufacturer of hardwood floors in North America, according to the company and has experienced rapid growth in a range of additional flooring categories, including vinyl plank, laminate and commercial flooring products. With this purchase, AHF said it now operates 11 manufacturing facilities, ten in the US and one in Cambodia, and four domestic distribution facilities to serve customers through a multi-channel strategy that includes dealers, home centers and distributors around the world.
"AHF is poised to take advantage of a strong long-term outlook in both home repair and remodeling and new home construction spending and the benefits offered by our strong domestic manufacturing capabilities," said Brian Carson, CEO and president of AHF Products. "This purchase also significantly expands our position in the commercial flooring segment, which is expected to grow. We have seen incredible growth since our inception in 2019 and we are excited to add the venerable Armstrong Flooring brand to our powerful portfolio."
According to Carson, AHF offers 14 brands, including Armstrong Flooring, which will allow the company to expand its customer base and expand production facilities. "The purchase of these assets is important and transformative for AHF and for the people who work at the plant sites and in those communities," said Carson. "With 11 factories and some of the best trade names in the flooring industry, we will continue to grow from here."
AHF Products previously acquired LM Flooring in 2019, followed by Parterre Flooring and American OEM in 2021. Armstrong Flooring's assets and brand license are the latest for AHF Products. The company said it continues to grow both organically and through acquisitions and continues a strategy of serving its customers with sought-after products, excellent service and innovation.