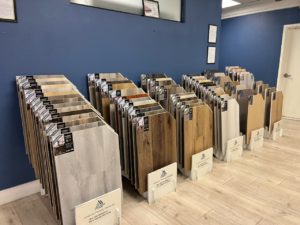 AFD vying for a piece of the pie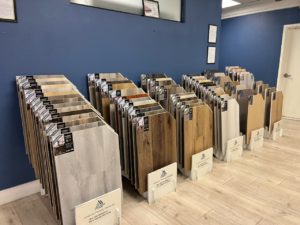 TThe hyper-competitive segment such as waterproof floors – especially SPC and waterproof laminate – has ushered in a bevy of new players looking for action. At the same time, it has also created opportunities for flooring distributors to expand their product offerings while increasing market share. American Flooring Distributor (AFD) is one of those companies. Founded in 2018 with operations in Southern California, Nevada and Arizona, the emerging hard surface wholesaler is rapidly gaining traction in the market. The company operates in the same way as other distributors and importers who source SPC from Asia, but it differs in its approach to product quality, environmental compliance and delivery services.
"We work with an exclusive group of factories that produce for us, and these companies offer only the best quality," said Tom McNally, AFD's general manager. "In the SPC market, it's all about the quality of the product, the thicknesses you offer, etc. We don't participate in the tactics that some suppliers use to make a little extra money. Some companies are willing to risk a bit of quality to get a lower price. We are not one of those companies."
The proof of that philosophy is, as it were, in the pudding. According to Derek Tung, president and CEO of AFD, product quality is job #1. "When we say we deliver only the best, it means we don't just work with the entry-level product," he explained. "In fact, our opening price products would be considered 'step-up' products by some other companies. We only work with a select few factories in Asia and we provide customers with products on a good, better, best platform for everything we bring in."
In addition, AFD wants to ensure that it supplies customers with products that meet high-quality specifications. "We don't cheat our customers by [skimping] on the material, the thickness of the wear layer or one of the specifications," says Tung. "So if we tell you it's a 20 mil wear layer, it becomes a 20 mil wear layer. In addition, our SPC cores are truly new materials."
Offering quality products to its retail and end customers that provide opportunities for profit is only part of its allure. AFD also offers warehousing and logistics services to ensure that customers get the product they need when they need it. "We have locations in Southern California, Nevada and Arizona, and we're targeting Texas and New Mexico," Tung said. "At our existing locations, we have equipment in stock ready for prompt delivery. We also have our own fleet."
AFD has several major facilities in California: a 34,000 square foot warehouse in Ontario and a 27,000 square foot branch in Commerce. "We can very easily place 50 containers of inventory in each of these facilities," Tung said. "That's more than enough to support our monthly sales."
Serving the northern part of Los Angeles, the North Hollywood location measures 12,000 square feet and stocks "every item we carry," Tung noted.
AFD's delivery options do not stop there. The company's Phoenix, Arizona location — a 60,000-square-foot building — stocks MDF-based products, such as waterproof laminate, as well as a range of baseboard products. "We keep at least 50,000 feet of all SKUs in stock," McNally said. "Each branch is not just a satellite location that only has a little bit; each location is a full-service warehouse."
AFD wants to build on the momentum it has generated in just a few years. First and foremost, the company plans to expand geographically beyond its existing areas and into Houston and Atlanta. The company also plans to continue expanding its offering of SPC products, many of which include new, patented innovations, while penetrating more into the resurgent laminate industry. That strategy will become apparent when the AFD throws its "coming out" party at Surfaces 2023 (booth # 1009). "We know a lot of companies will be pushing their new laminate on the show, and we want to be part of that new push," McNally stated.
The post AFD fighting for a piece of the pie appeared first on Floor Covering News.