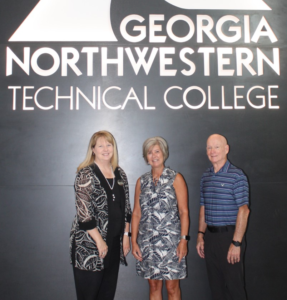 AFA dissolves, donates $135,000 to GNTC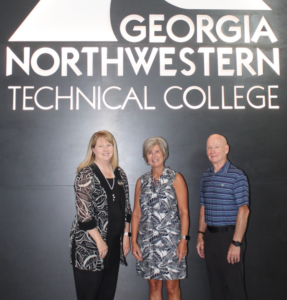 Dalton – Due to pandemic-related revenue shortfalls and event cancellations, the board of directors of the American Floorcovering Association (AFA) has voted to dissolve the advocacy organization, said Stephanie Manis, owner of Capital Contract Services and former executive director of AFA. The AFA donated what was left in cash — $135,000 — to Georgia Northwestern Technical College (GNTC) to support the university's flooring industry programs.
"AFA's primary function since 1979 has been to market the flooring industry and provide services to the industry," explains Manis. "In the dissolution of AFA, we determined that the cash balance after liquidation is best used by local colleges to help train and recruit students to close the employment gap and supply skilled talent to the industry. I am pleased that GNTC offers many opportunities to help enrich the industry, and I believe this contribution will give the industry back for years to come."
According to Lauretta Hannon, Executive Director of the GNTC Foundation, AFA chose GNTC to receive these funds in recognition of the college's vital role in developing personnel for the flooring industry. "We are deeply grateful for this generous gift from the American Floorcovering Alliance," said Dr. Heidi Popham, GNTC President. "This donation will support students who are being trained to become the professionals the flooring industry needs. It is a win-win for both GNTC and the industry."
GNTC added a Flooring Production program in 2019. The Flooring Production Operator and Flooring Production Technician certification programs are designed in collaboration with industry to provide a foundation of skills to prepare an individual for a successful career in the industry.
The Flooring Production Operator technical certificate is available to students who successfully train in the operation of industrial equipment used in the production of floors. This introductory program provides an overview of the flooring industry and prepares students for employment in various positions within the flooring industry.
The Floor Manufacturing Technician Technical Certificate is available to students who successfully train in the basic maintenance and installation of industrial manufacturing machinery used in flooring manufacturing. Basic skills provide opportunities to upgrade or for entry-level work in the industry.
Earlier this year, GNTC's Whitfield Murray Campus in Dalton launched a pilot program for engineering colleges and other post-secondary institutions to raise awareness of flooring installation careers and recruit more installation professionals. The Floor Installation Technician Credit Certificate is a 15-week program that introduces students to the four major types of flooring materials and basic installation skills needed to become a floor installer or floor contractor.
For more information on GNTC's floor programs, visit GNTC's web page at: www.gntc.edu. To make a donation to the GNTC Foundation, go to https://www.gntc.edu/community/foundation.