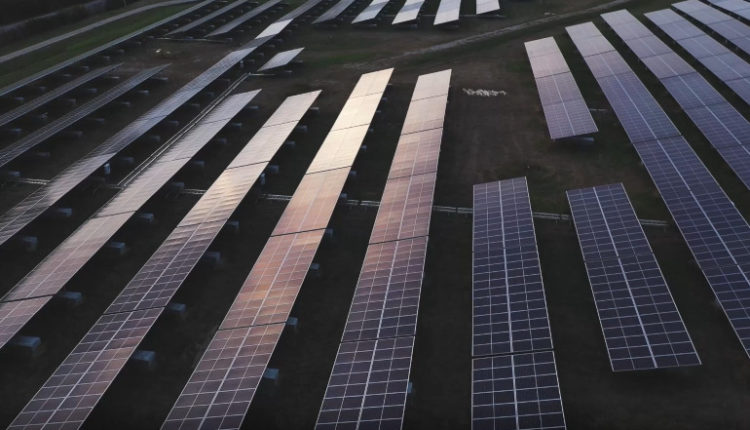 AES completes 13-MW solar array on closed 55-acre landfill in Illinois
The AES Corp. has completed a 13 MW solar project on 55 acres in Belleville, Illinois. Built on a closed landfill owned and operated by Republic Services, the project is likely one of the largest closed landfill solar projects in the United States.
"AES is committed to accelerating a greener, smarter energy future and seeks renewable energy solutions that meet the needs of the communities in which we live and work," said Joshua Mayer, property developer for AES. "Through critical partnerships like the one with Republic Services, together we support a sustainable environmental and economic future for the businesses and residents of Illinois."
AES and Republic own the solar field, AES operates the solar field equipment, and Republic owns and cares for the landfill on which the solar field exists. AES and Republic are partners in several solar projects across the country, but this is Republic's first joint solar field in a closed landfill.
"Republic Services prides itself on its role as a responsible steward of the environment, and we are constantly looking for opportunities to increase the environmental benefit we can derive from our properties," said Brian Martz, Republic Services' Director of Sustainable Energy Development. "As a leader in the environmental services industry, we are committed to long-term sustainability. Placing solar fields in closed landfills provides clean, renewable electricity for customers and the communities we serve."
During the virtual public ribbon cutting ceremony, AES also announced a $10,000 donation to HeartLands Conservancy, the largest nonprofit conservation organization in southern Illinois.
News item from AES