Advocates say solar industry will take a hit from Supreme Court EPA decision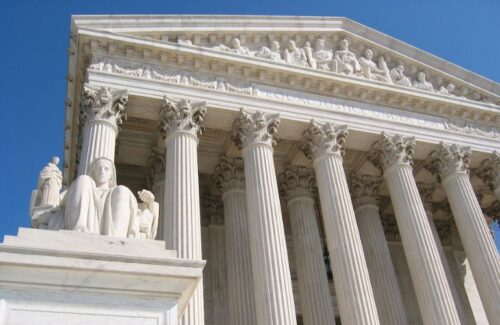 On June 30, the Supreme Court made a final decision on West Virginia v. Environmental Protection Agency (EPA). The SCOTUS majority found that the EPA does not have the authority to regulate greenhouse gas emissions from power plants.
Proponents of solar energy reacted unanimously with disdain.
"While many top companies are ramping up their efforts and taking ownership of their carbon emissions, the reality is that not everyone is going in the same direction, and we are running out of time to take meaningful action on climate change," said Abigail Ross Hopper, president and CEO of the Solar Energy Industries Association (SEIA), in a statement. "Climate change is having a real and immediate impact on our economy and way of life, and brown and black communities continue to bear the brunt of decades of government inaction against carbon-polluting companies."
Hopper said this move will add unnecessary barriers that will slow down clean energy deployment and make it more difficult to meet decarbonisation targets. She and SEIA are calling on Congress to take action to codify the policy to replace past regulations.
Vote Solar also denounced the decision.
"It is difficult to overstate the far-reaching and catastrophic impact that today's ruling could have on our collective efforts to reduce polluting emissions and mitigate the worst effects of climate change. It's also, quite simply, a matter of life and death," Sachu Constantine, executive director of Vote Solar, said in a statement. "The Clean Air Act—the landmark 1970 legislation that initially gave the EPA its regulatory authority— 230,000 Premature Deaths Prevented by 2020† Poor communities and communities of color have suffered from air pollution and environmental injustice for generations; there is no doubt that the ruling will hit these same communities first and hardest. The Court has created a preventable, ongoing tragedy that will disproportionately harm communities and low-income families, while empowering us as a nation to halt the climate crisis."
Constantine said that while this decision is wrong, it only confirms the organization's strategy of prioritizing state-level advocacy for climate protection and solar energy.