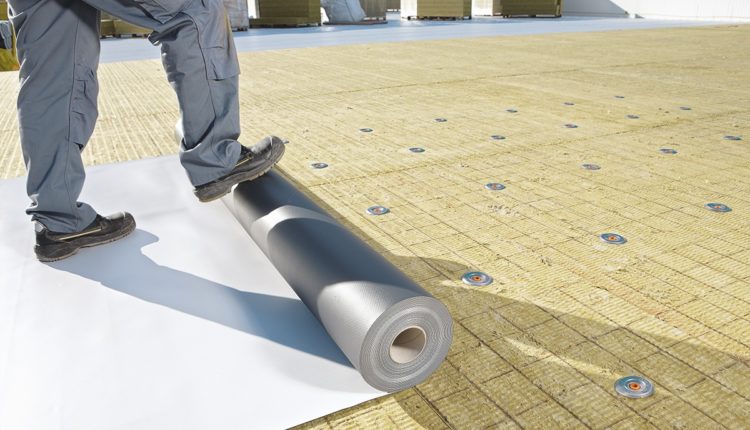 Adjustable fasteners and heat induction innovations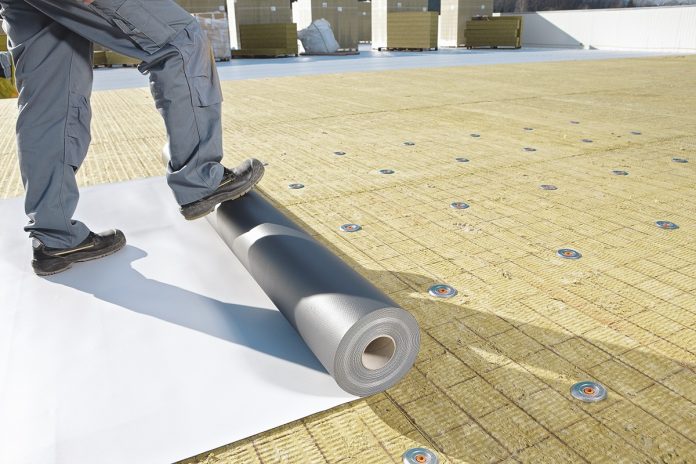 As construction gets back to work after Covid, roofing installers and contractors will be asked to work faster and more efficiently to get projects back on track. The mounting solutions they choose can make all the difference in this effort, as explained by Martyn Holloway, Business Development Manager – Flat Roof at SFS
Forecasts suggest construction in the UK will recover quickly after Covid. The roll-out of the vaccine plays a major role, while the government is also beating two drums for the sector. One is to build more, the other to build back better – by which they mean more efficient to higher standards.
Although contractors and installers have worked during the lockdowns, they are subject to social distancing and fewer people on site. As a result, the work piles up and when we are all finally back it becomes a matter of feet flat on the ground. Literally, for those who work on flat roofs.
Everything has changed, nothing has changed
While much has changed during lockdowns, some things are waiting to come back and bite us. For roofing, there are regulations, skills shortages and of course the weather. While we can hope for another pleasant summer, we can certainly expect a wet and windy autumn and winter, resulting in inevitable project delays. Roofers then have plenty to think about, with fast, reliable and user-friendly solutions almost at the top of their wish list.
The good news is that at least in the field of fastening systems, there is plenty of innovation on offer that can help them secure roofs efficiently and get back to work with confidence.
Cut to fall – the concrete facts!
Flat roofs are an integral part of many new construction and renovation projects. Concrete decks, in particular, have always been popular and are increasingly being specified for new construction in recent times. The ability of this deck type to provide additional loading, fire and acoustic performance, as well as thermal mass has certainly appealed to designers. For new construction, we have also seen more precast concrete hollow beam and beam and block decking systems used as opposed to cast-in-place concrete to reduce installation time on site.
Cut-to-size insulation is increasingly being used to provide the required roof pitch in both new construction and renovation flat roof projects and with concrete decks are no exception.
Screw or glue?
When it comes to single-ply membrane and insulation attachment to concrete decks, there are several options for the specifier. Whatever attachment method is used – mechanical or adhesive – there will be challenges.
The most time-consuming and expensive option is to monitor the entire system. This includes priming the deck, gluing the air and vapor barrier, the insulation boards and the membrane with the correct adhesive weights. It takes time to bond each layer and especially with cut-to-fall systems there may be multiple layers of insulation as part of the bonding process. Glue installation can be affected by cold or wet weather and in our climate this can cause significant delays.
Some contractors prefer a hybrid solution where the insulation and any other layers beneath the membrane are mechanically attached using only the membrane. This allows the use of a polyethylene air and vapor barrier and eliminates the need to prime the deck and remove multiple layers of adhesive. This option provides a faster, more cost-effective solution and additionally secures existing bonded layers in the case of renovation projects, increasing installation safety.
The ability to mechanically fix both the membrane and the insulation provides a quick and cost-effective solution. This is less weather dependent and also provides more exposed locations. However, a custom fit requires many different lengths and combinations of fasteners and sleeves, making installation more complicated. Attempts at simplification require drilling pilot holes up to 100 mm deep. In precast concrete hollow beam decks, where it is usually required to limit the embedding of fasteners to 20mm, this can be problematic.
Technology to the rescue!
the innovative TIA System of SFS is specially designed to adapt itself to the insulation thickness as the fastener grips the sleeve and concrete deck. The use of the TIA mounting system simplifies the mounting combinations required for installation. Thanks to its unique adaptability feature, the system requires only 20mm deep embedding in the concrete and up to 35mm deep pilot holes for the entire roof, reducing the required drilling capacity by up to 60% and speeding up installation. The consistent 20mm setting depth helps fasteners avoid reinforced bars and are also suitable for use with precast concrete hollow beam decks.
The best of both worlds?
Perhaps the best option available for installing insulation and membrane to traps is to use heat induction welding technology, such as the patented isoweld® system from SFS, to install single-layer membranes. More than 20 m² of single-layer membrane has been successfully installed since launch.

SFS isoweld® 3000 machines weld the single-layer membrane to specially coated metal tension plates located underneath, which also secure the insulation layer. The result is an extremely secure fixation without penetrating the waterproof layer. Each plate takes only three seconds to weld and the SFS isoweld® system is also easy to set up and calibrate. The heat induction technology is suitable for both PIR, EPS and mineral wool insulation types and can be used in combination with single-layer PVC, TPO and EPDM membranes.
The membrane fasteners are installed in field fastener patterns compared to the traditional bolt fastener and therefore significantly less fasteners are required. Typically up to 50% less fasteners are required and the isoweld® field-fix system allows installers to use the widest membranes available, significantly reducing the degree of seam welding required.
The TIA fastening system can be used in conjunction with isoweld® for faster and more cost-effective installation of concrete decks.
A safe roof, a safe future
For over a year now, construction has felt anything but safe. Thankfully, it looks like we'll all be back in the swing soon. Now is the time to plan ahead and think seriously about the solutions and systems needed to secure both the roof and the future of any business. The answer lies in technology that can be used by anyone and that ensures fast and reliable fixings.
The difference the right choice of fasteners can make is illustrated by a recent redevelopment project at Parsons Tower, Newcastle College in the North East. The brief for roof and cladding contractor Longworth was to update the 1970s tower building with zinc roofing and cladding, composite panels and flat roof elements.
For the roof, the cut-to-fall PIR insulation in the concrete deck created problems with extensive drilling and the need for multiple combinations of fasteners and sleeves. The isotak® TIA Adjustable Fixing System was the ideal solution as it reduced the combination of fastener and polypropylene sleeve by 50% and significantly reduced drilling times.
With innovative products, including TIA and isoweld®, this is a particular focus for SFS.
Vincent Matthews
Head of Marketing in the UK
SFS Group Fastening Technology Ltd
Phone number +44 (0)113 2085 500
ukenquiries@sfs.biz
Note: This is a commercial profile.