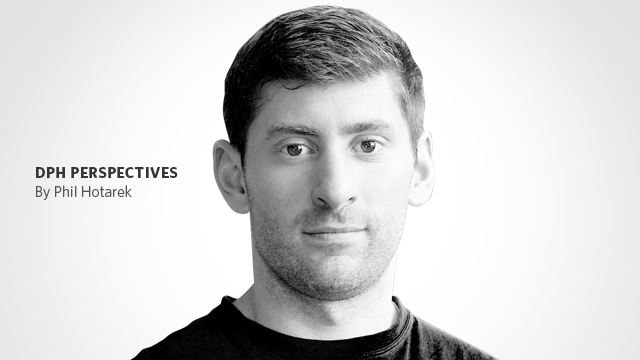 Adapting to the Post-COVID Era
No category
While the past 15 months have certainly taken a toll on all of us, we can now look forward to a brighter future. The power of positive thinking has helped many people escape the darkness that a global pandemic can bring. It can also help us see the silver lining in what we've been through.
How can we adapt? How can we make our companies work more efficiently? How do we get in touch with people?
Now that we have lived through the worst of the COVID-19 public health crisis, many of us can hit the reset button and gain a new perspective on best business practices as we enter a new era. Our small family business not only survived, but began to prosper as the pandemic progressed. How? It certainly wasn't easy. Part of our success is attributed to our unique corporate structure: a service and retail business consisting of a full-service plumbing company and a decorative hardware showroom. But there's more to it than just that. What follows is what we have learned in the midst of our struggles as we enter a post-COVID era.
Still a 'people company'
Decorative plumbing and hardware is unique in that it remains a "people" business. Artificial intelligence and technology may be replacing jobs in other industries, but ours still needs people. There are simply too many unpredictable factors and variables that come into play when we are dealing with a new construction or renovation project that cannot be solved by an algorithm. As we all know, these types of projects are emotional and as a result they all require a unique human connection.
What has evolved is the way we connect with people. On the podcast The DPHA Drip (Episode: The Consolidation Effect), I had an enlightening conversation with Vik Szemerei, director of strategic accounts at The House of Rohl. One of the main points of the conversation was talking about how the pandemic has forced us to think about how we connect with people and work more efficiently because of the increased value of time.
We both agreed that there is absolutely no point in flying across the country to sit with people in the room for a PowerPoint presentation. Save the PowerPoint or strategic talking points for a virtual meeting. When you meet up with someone, use that time to connect, get to know each other, and communicate. So while our industry is still largely a people business, we can effectively use new technology to do better business with people, not replace people.
Rethinking events and showcases
There seemed to be a saturation of events and showcases before the pandemic — so much so that it almost seemed like burnout was inevitable.
Those planning the events and showcases struggled to figure out how to stay relevant to their competition, while those who attended struggled with which events would be worth the investment to attend. This would often lead to disappointment from exhibitors due to low turnout and thus less participant engagement due to the low energy.
DPHA adapted by hosting a virtual conference in 2020 and expanding its reach into a new sector of participants. Through our relationship with ASID, NKBA and other relevant associations, we have invited architects and designers across North America, with hundreds in attendance. Going forward, DPHA will implement new strategies to make our annual showcase more accessible by doing the following:
Offering a hybrid model: the showcase can be attended virtually or in person.
Be more design-oriented: ASID will have its own booth at the conference this year and several design-oriented breakout sessions will take place.
Educational sessions will be available in person or as part of the virtual event.
The pandemic has forced us to rethink the way we connect with people, which has also forced companies to rethink the way they allocate their market and related budgets.
Company roles and structure
Efficiency and customization are common themes, so it's natural for this concept to be fluid in all aspects of business. Companies both large and small have regrouped to devise ways to be leaner, more agile and more responsive to growth and change.
Technology can also be used to improve processes in different parts of your business. For example, our service department switched to a "remote dispatch" model to avoid close contact with each other when public health was uncertain. What we realized in that adaptation was that it increased the efficiency of our engineers' ability to complete their projects more effectively and expanded our network reach. We can hire technicians from our service area to reach more potential customers and eliminate the disadvantage of commuting.
If your bookkeeper, accountant or administrator doesn't have to be in the office, your workforce can expand enormously. Showroom design consultants could be more accessible and have a greater impact outside the showroom. Technology and innovation have been crucial catalysts for improving processes, increasing productivity and maximizing accessibility.
A new era
We are all in a unique position to reinvent ourselves in business and as individuals. The loss of human connection will hopefully inspire us to live with more gratitude.
Technology and innovation have helped us discover our potential in business. We now have the opportunity to create a unique new synergy by using technology to make us more connected rather than creating more distance. Companies can use technology to maximize efficiency while placing greater emphasis on connecting with the people they do business with. Events and showcases can expand their network while keeping the family culture alive.
With all these advances and new insights, we can all move forward with hope in this post-COVID era. ▪
J. Philip Hotarek is operations manager at Lutz Plumbing Inc. and is currently board secretary for the Decorative Plumbing & Hardware Association (DPHA). A former NCAA and professional ice hockey player, he spent summers in the family business as an apprentice plumber and has spent the past 10 years working for the company full-time as a design consultant and plumber. He is currently stepping into a management and ownership role for Lutz Plumbing Inc., whose decorative hardware showroom serves the San Francisco Bay Area.