A tried-and-true way to enter the flooring biz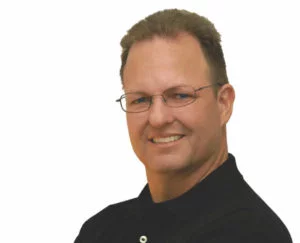 dOn a recent podcast on my Flooring Business Facebook group, I interviewed Dean Paulson of The Floor Trader about being a stocking dealer.
I always ask the experienced flooring professionals what advice they would give to the new flooring dealers who are just starting out, especially those transitioning from installer to full-fledged flooring dealer. Following are some notes from our discussion.
One of the biggest challenges newer dealers face is getting suppliers to open accounts for them. They have to jump through many hoops and still can't get an account. In my experience, it takes a few years to build a good foundation. That means your website is up and running and getting some Google love. You begin to establish yourself in the community and build relationships with brokers and builders along with the general public.
Another way to enter the retail flooring industry is to acquire an existing business. There are many seasoned floor veterans who are ready to retire. Some owners may want to turn their business over to a family member or employee, but don't have children or an employee they trust — or anyone who is interested. Some owners may not be in good health and can no longer run the business full time.
There are several advantages to working with an existing dealer as opposed to starting a retail business from scratch. If the new flooring dealer works in tandem with the retiring dealer, he can: get displays that have already been paid for; accounts that have already been created; possibly some salespeople and experienced installers; software to help them run the business; and other intangible assets.
In some cases, a longtime dealer and owner may not want to retire right away. That doesn't have to be a deal breaker. First, the departing owner can work for you, even if only on a part-time basis. After all, he loves his business and he has relationships that he would like to maintain. By keeping an owner on board, you can pay them for the business, depending on the deal you made. In many cases like this, I've found that most suppliers and reps will be excited about a potential change of ownership because you, the young man or girl, come in with enthusiasm and energy.
But taking over a company is not without its challenges. What happens if you decide to change the name of the company? You may be missing out on the brand equity built up by the previous owner. Maybe a change could be for the better? Much depends on the reputation of the previous owner.
Another potential concern is how to handle existing warranties. Warranties aren't a big deal and that can help you close a deal if they know you're going to take care of the previous customers. It can also lead to more business.
What if the former owner owes his suppliers money? By paying that bill, you can close a deal and help with the supplier relationship. I would ask that supplier for a note so you don't have to pay out of pocket. There is also a chance that you will need a lawyer to sort through the legal and other contract details. I would probably start a new LLC or business entity.
At the end of the day, such deals are never easy. However, if you have two willing parties, who both need each other, this will be a winning deal for everyone involved: the retiring dealer, the new dealer, the suppliers, the installers and most importantly your customers. (Full Disclosure: This is exactly how I started Carpets of Arizona; I bought the assets of a flooring dealer looking to retire.)
---
Jerry Levinson is the former owner of Carpets of Arizona. He now focuses full-time on training and education. He leads Jerry's Flooring Business Master Class and is the author of 'Profit Now'.