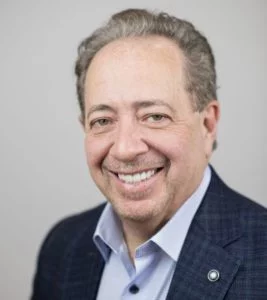 A shirt or flooring: It's all the same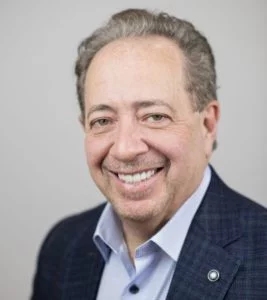 I recently bought a $400 shirt. Seriously, I did. I didn't intend to, and I would never consider spending that amount on a shirt—unless the shirt miraculously washed my laundry, took out the trash, and ironed itself. But admittedly, I was bored, hadn't spent money on myself for a while and needed a pick-me-up.
Anyway, you don't care about that, and you shouldn't. But I thought about the whole experience of how I ended up buying the shirt and how it relates to the floor sales process. There are certainly similarities, especially when it comes to the store and the seller. So I thought I'd give some thoughts on the pros and cons of the experience.
I had in mind that I was going to buy a linen shirt because I was going away on Memorial Day weekend. Didn't have a store in mind. I was walking through an outdoor shopping center but was drawn to this particular store as it was well traded. Solid brands and sleek layout. Conducive to buying. A plus.
Walked around for a while and then greeted by a salesperson. Another plus. He struck up a conversation. Asked me if I was from this area, if I'd been to the store before, etc. When I told him I wasn't and didn't, he gave me a brief history of the store, its reputation, its connections to other higher-end clothing stores in the country. He told me a story. He gave me confidence. Told me not to shop anywhere else. Another big plus.
He then started talking about the suits and sports jackets (the most expensive items) that the store was known for. This was before I asked if I

was looking for something in particular. He didn't ask me about my situation/needs. Sorry, that's a minus.

After explaining that I was looking for a linen shirt, he brought me one. I don't remember the brand but it was about $175. Still more than I wanted to spend but ok. I tried it and it was a bit tight around the gut. (I need to lose weight or get lypo, one or the other.) He then moved me the next size up and while the bowel problem was checked, the sides were baggy. No bueno. Seller Response: Linen shirts are meant to be worn baggy, even after I told him it wasn't a good fit. Not listening to the customer. Another minus.
He said he would call the tailor to change the shirt. Sounded reasonable. Until the tailor told you not to take a linen shirt. Again, either ignorant or just looking for a sale. A minus.
I asked if he had a different brand of linen shirts, and I was shocked by his answer. It's the answer no consumer ever wants to hear: "I don't know," he said. The last thing a customer wants is an unwitting salesperson. Definitely a minus.
I said I'd walk around and see what I could find. With the salesperson in tow, I came across the Peter Millar brand, which is usually too loose. He told me he forgot this, and that I had to try one on; it was too tight. At this point, he was convinced he wouldn't sell me anything, so he floated to another customer. Left to my own devices, I found more linen shirts. This time the brand was Isaia, and let me tell you these were the prettiest linen shirts in the store. Why the seller didn't start there breaks the cardinal rule of selling: it's best/better/good, not the other way around. Minus.
I asked about the shirt. He told me a long story about how Isaia makes the best shirts these days, because the person in charge of production came from another high-end brand that had a reputation for having the best quality men's shirts on the market. Anyway, he had a story for me. And to sell a high-end product, you have to give that customer a story. A huge plus.
I tried on the shirt and it fit perfectly. The sleeves were a bit long, but then again I have short arms. Before I could complain about the extra cost, the seller told me changes were free. If you offer added value for free, let that customer know. Better early in the process. A plus.
While I was paying, I was told the adjustments would be made within four days after which the shirt would be shipped. Two weeks later I had to make a phone call when it hadn't reached my mailbox. Somehow I confused the word 'four' with 'eleven'. My hearing has to go. Either way, false promises lead to false expectations and post-sale dissatisfaction. A minus.
In short: your salespeople are your lifeline. They have to be honest, transparent, knowledgeable, start with a more expensive product and work from there and deal with that customer after the sale. After all, not every customer will automatically trade in and spend more than double what he or she originally intended.