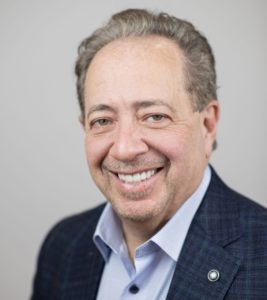 A little bit of this, a little bit of that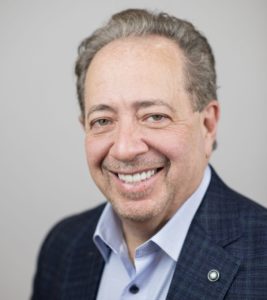 With Labor Day in our rearview mirror, that means we're approaching the quarter pole of the race, which is 2022. Summer is basically over and now it's time to get ready for fall. Much travel awaits, many thoughts seeping through my head.
Let's start with an email I recently received from Donato Grosser, who provides consultancy for the Italian Trade Commission and has always been a fixture at Coverings. Donato responded to my recent column on the ITR Economics presentation at the CCA Global convention:
steve,
Excellent column. I discovered that there is another way to measure economic activity…
"How is a recession measured? According to the National Bureau of Economic Research, a recession occurs when GDP falls for two consecutive quarters. By this definition, the United States is in recession because GDP fell by 1.6% in the first quarter of 2022 and by 0.6% in the second quarter. Despite this, there are some data that indicate that the US economy is still growing. Statistics show that gross domestic income, which consists of wages, profits and other income, grew 1.8% in the first quarter of the year and is estimated to have grown less in the second quarter. In theory, GDP and GDI should be aligned. This situation is very abnormal. In addition, there is now data on gross output, which increased by 2% in the first quarter. Gross output measures expenditure at various stages of production, including the supply chain. There are those who say that gross output is a more accurate measure of the economic situation than GDP because GDP does not take into account the supply chain – only the end products. This means that GDP measures only 44% of economic activity."
This may partly explain why business is picking up again for many floor sellers.
Next, I'm sure every carpet retailer knows about Shaw Floors' dedication to St. Jude Children's Hospital through its various fundraising efforts. Shaw has raised more than $17 million for the research hospital's life-saving efforts since the partnership was formed in 2012. This year, Shaw is celebrating his ninth straight year in the St. Jude Memphis Marathon. Last December, Shaw sent 129 employees, customers, suppliers and partners, the largest team ever. The team was crowned the best corporate fundraiser for the third year in a row. (Unfortunately, I wasn't one of them; these days I just seem to run to the neighborhood pub.)
The people who run for St. Jude are raising money through donations that go toward finding a cure for childhood cancer. The thing about St. Jude is:
Families never receive a bill from St. Jude for treatment, travel, housing or food because the entire family should be concerned about helping their child.
Treatments invented at St. Jude have helped increase childhood cancer survival rates from 20% to over 80% since it opened more than 50 years ago.
St. Jude freely shares the discoveries it makes, and every child saved in St. Jude means doctors and scientists around the world can use that knowledge to save thousands more children.
My friend Debbie Kelleher, a Shaw area manager and 2019 Circle of Distinction winner from Scottsdale, was one of the 129 Shaw contingent that ran last year. She did the 5K; this year she bumps it up to a 10K. She is an example of the selfless people who try to make a difference. Single mother of two, full time job. FCNews just donated again to Debbie's efforts. It would be great if some of our readers did the same. It would be even better if she raised more money than any other Shaw representative from FCNews readers. Go to fundraising.stjude.orgclick on 'Find a participant' and type in Debbie's full name to support her run.
Finally, looking at the calendar, this fall is packed with so many events that I look forward to attending and seeing as many of you as possible: National Floorcovering Alliance, FEI Group, NAFCD, FloorCon, Mohawk Edge Summit. Retailers, distributors, contractors. Would like to know how the magazine can serve you better, what you want to see more of, less of, etc. Don't hesitate.