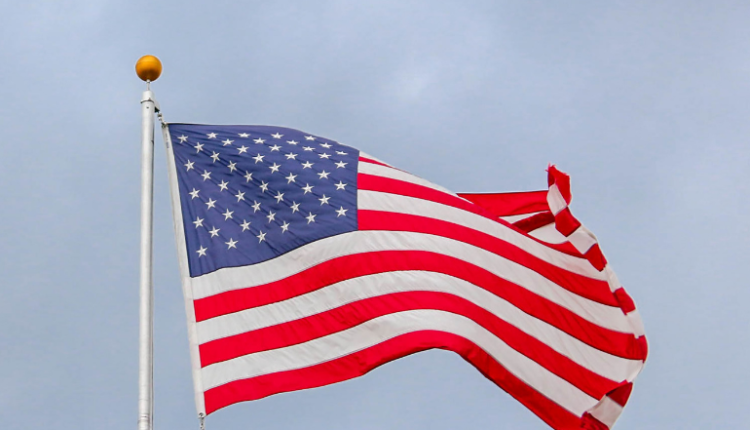 A guide to bidding for, procuring and performing federal solar contracts
By Christopher Horton, Associate, Smith Currie
The federal government is the largest energy purchaser in the United States, with annual electricity bills for fiscal 2019 of nearly $4 billion. As a result, President Biden's administration is aggressively pursuing 100% clean energy and net-zero emissions by 2050. In fiscal year 2020, federal agencies invested more than $842 million in energy efficiency and renewable energy improvements. This number is expected to continue to grow as federal agencies strive to improve energy systems and infrastructure for federal buildings. The increased focus on construction and improvements related to renewable energy offers solar contractors a great opportunity to grow their business through federal contracts. However, doing business with the federal government is quite different from contracting in the commercial and residential sector.
An overview of government construction contracts
The federal government purchases construction services and materials through multiple agencies. All tender notices for federal contracts over $25,000 will be posted on the newly launched System for Award Management (SAM) website. Contractors can use this new website to sign up for business with the federal government, search for contract opportunities, and manage and monitor the tender process. The type of information on the site includes pre-registration notices, solicitation notices, award notices and notices from any source. In order to be eligible to compete for government contracts, the solar contractor must have a data universal numbering system (DUNS) and then register with SAM.
Solar sellers who want to sell to the government should be familiar with the General Services Administration (GSA), a self-sufficient federal body that assists the government in obtaining products and services. The GSA also oversees its schedules, which are detailed lists of suppliers who provide commercial goods and services. GSA will only work with companies that have been in business for at least two years and have balance sheets with revenues greater than $75,000 each of the past two years.
Solar contractors can also pursue federal government work through outsourcing opportunities. Most government construction contracts, including subcontracts, reflect policies contained in statutes and in the Federal Acquisition Regulation (FAR). In addition to standard contract clauses, the FAR also includes comprehensive guidelines for federal agencies and contractors on procurement, contract methods, contract requirements, and contract management.
Business Opportunities for Small Businesses and Minorities
Congress has set legal procurement targets, including awarding no less than 23% of prime contracts to small businesses. In addition, Congress authorized each agency to set annual targets related to procurement targets for small and minority businesses. For individual firms, these targets apply to both main contracts and the buy-out of subcontractors by a general contractor. The Small Business Administration (SBA) manages and oversees several small business programs, including Small Disadvantaged Business, Female Small Business Federal Contracting Program, and 8(a) Business Development Program (minority-owned company). To pursue small business opportunities, solar contractors must be certified through the SBA. For example, to be certified as a "Small Disadvantaged Business", the contractor must be owned and controlled by one or more disadvantaged individuals and the contractor must be "small", which is based on a calculation by the SBA.
Applications and Purchases of Federal Contracts
The procurement process begins when a federal agency identifies a need for construction services, such as solar energy. A contracting authority is then appointed to manage the recruitment and procurement process. The contracting authority identifies the type of procurement method used. After the tender method is chosen, an application for proposals is prepared and published publicly on the SAM website. The Request for Proposals instructs solar contractors on how to submit proposals, explains what criteria will be used to evaluate proposals, and establishes a timeline for receiving proposals and selecting contracted winners. The proposal request will also identify the project delivery method, including design bid build contracts, design build contracts and construction management contracts. Solar contractors should also be aware that federal contracts can be further classified by type of supply – perpetual contracts, fixed quantity contracts, requirements contracts, and single task contracts – and price type – fixed price contracts, expense reimbursement contracts and incentive-type contracts.
When submitting a proposal, a solar contractor must provide certain certifications to the federal government, including certifications that the contractor is responsible, registered with SAM and not barred, suspended or proposed for exclusion. The government expects the highest integrity and ethics from its contractors. Any false statements in quotes, or at various other times during the contract process, could lead to criminal prosecution.
During the evaluation period, the government may review the qualifications, experience, methodology, timetable for the provision of services and expected costs. This evaluation process can take months and it is not uncommon for contractors to submit multiple revised proposals until one is finally accepted and negotiated. After award, the solar contractor is obliged to perform the contract and start the implementation.
If another contractor who submitted a proposal thinks it had the best proposal, the contractor may question the government's evaluation process. The upset contractor could file a bidding protest with the Government Accountability Office (GAO) or the US Court of Federal Claims. This process can significantly delay the execution date. If a bid is rejected, it is essential to contact the contracting authority and ask questions about why the proposal was rejected.
Contract execution and management
Performance and payment guarantees are required before a contract over $100,000 is awarded, in accordance with what is known as the Miller Act. These bonds represent a promise by the solar contractor that the security deposit will pay or perform on the part of the solar contractor if the solar contractor fails to do so. Since liens cannot be placed on federal projects, solar contractors and/or their suppliers and materials should look for a Miller Act payment guarantee for lighting. The Miller Act has strict notification requirements that federal contractors must meet. Failure to issue bonds may result in termination for default by the federal government.
During implementation, solar contractors must be aware of their contractual obligations and rights. Most of these obligations and rights arise from FAR, including settlement of payments, differing location terms, contract changes, delays, suspensions and accelerations. For example, FAR includes a standard modification clause for construction contracts that allows a contracting authority to allow changes within the general scope of the contract. If an amendment provided by the procurer leads to an increase or decrease in the costs of or the time required for the execution of the contractor, the contractor must exercise its right of adjustment within 30 days. This is done by notifying the contracting authority of the change and describing the general nature and extent of the change.
Also, solar contractors must be familiar with the Contract Disputes Act (CDA). The CDA provides a framework for asserting and handling claims after government or contractor award, including claims for breach of contract, claims for time or issues of interpretation with respect to a specification, and claims arising out of an implied-in-fact contract between the federal government and a contractor. All disputes under the CDA must be submitted to either the U.S. Court of Federal Claims or an Administrative Appeals Committee.
---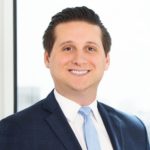 Christopher Horton is a partner in Smith Currie's Fort Lauderdale office. Chris represents owners, contractors, and design professionals in litigation, arbitration, and mediation in state and federal courts, as well as other locations in Florida and the Southeast. He also has experience in the preparation and negotiation of design and construction contracts, public and private tenders, federal contract claims, construction permits and delivery of alternative projects. Chris acts as a business consultant for a solar contractor and has advised both owners and solar contractors on numerous solar projects. Learn more: smithcurrie.com