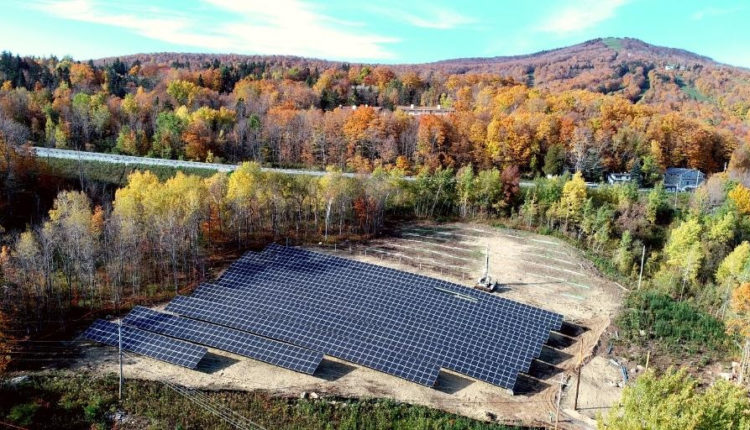 615-kW solar array completed at Vermont ski resort
After the first announcement of the project in high season, Encore Renewable Energy has now completed a 615 kW solar project for the Bromley Mountain Ski Resort in Peru, Vermont. The project was jointly developed by Encore and Tangent Energy Solutions.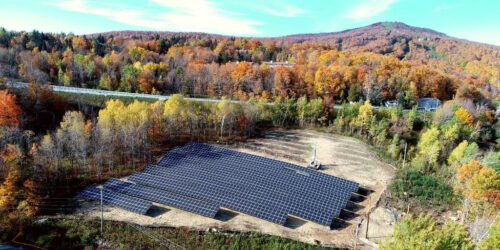 "As a lifelong skier and winter sports enthusiast, I've seen firsthand how climate change affects winter here in Vermont. It is inspiring to see and support Bromley's leadership in implementing energy conservation and carbon reduction measures," said Chad Farrell, founder and CEO of Encore Renewable Energy. "This project also demonstrates the value of solar generating assets like this one for reliability and resiliency, as this solar project is on the same site as the client."
Sunwealth, one of Encore's strategic partners, funded the project and will own and operate it for the entire life of the system.
"Our new solar array enables Sun Mountain to generate clean, affordable, locally sourced energy from the sun and something else to celebrate this holiday season," added Bill Cairns, President/GM of Bromley Mountain Resort. "We are deeply committed to sustainability and continue to reduce our carbon footprint and are grateful to partner with Encore on this journey."
Bromley Mountain is no stranger to sustainability and has long been a frontrunner when it comes to "green energy" in the Green Mountains with their strong commitment to energy savings. Since 2000, Bromley has applied almost every available snow-making energy efficiency technology. They continue to implement energy efficiency measures, including recently an improved snowmaking pump house system with new state-of-the-art variable frequency drive (VFD) motors.
News item from Encore