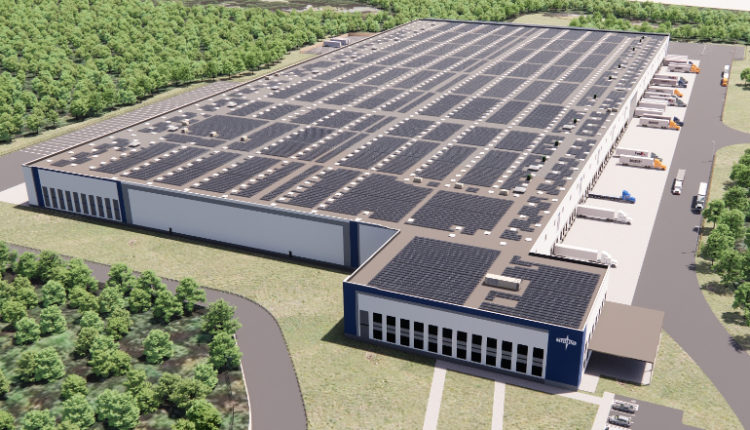 6.7-MW solar project at Medline Industries will likely be largest rooftop array in Massachusetts
EnterSolar will develop a 6.7 MW rooftop solar project for Medline Industries, the largest privately held manufacturer and distributor of medical supplies in North America. The installation at Medline's distribution facility in Uxbridge, Massachusetts, is expected to be the largest commercial rooftop solar project in the state once completed.
The Uxbridge solar panel is the latest example of Medline's commitment to investing in healthcare and our communities while reducing our environmental footprint. Medline's investment totals $33.3 million in nine solar installations on the roof of its facilities, with solar projects planned through 2022.
"Uxbridge's rooftop solar panel is another example of Medline's investment in advanced technology and clean energy," said Bill Abington, Medline's president of Global Operations. "It is important for Medline to remain at the forefront of clean energy and energy efficiency while operating our extensive network of distribution and manufacturing facilities."
Medlines environmental commitment In addition to solar, it also includes 94% of its distribution center space that operates as LEED certified, investments in energy-efficient vehicles, and its ReNewal division, which upgrades medical devices that saved more than 1 million pounds of medical waste last year. in landfills.
"We are excited to continue working with Medline to achieve their sustainability goals. We have worked with them to complete a number of solar projects across the country, and this remarkable rooftop solar project in Uxbridge demonstrates their continued commitment to a renewable energy future. This system will not only benefit Medline, but also the environment by producing solar energy to promote a greener grid," said Lily Whitehouse, account manager at EnterSolar.