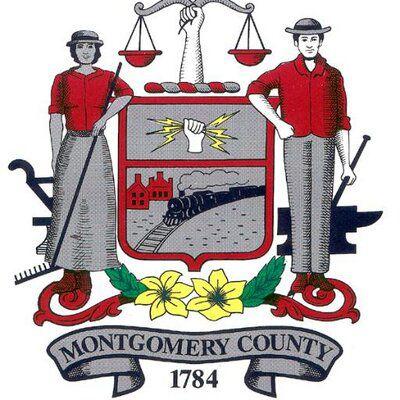 $420K authorized for HVAC repairs at Montgomery County juvenile probation office | Regional
NORRISTOWN — Montgomery County Commissioners last week approved more than $400,000 to cover the cost of replacing the heating, ventilation and air conditioning system at the Juvenile Probation Office in Norristown.
Attorney Josh Stein told the county's elected officials about the matter at a July 15 board meeting. The agency's HVAC system malfunctioned at the facility, located at 530 Port Indian Road in Norristown.
"During one of our recent heatwaves, the juvenile probation agency's HVAC system… stopped working and had to be replaced," Stein said. "Obviously that's kind of a situation where we can't have anyone in the buildings at those temperatures, so we had to act in an emergency."
The outage occurred about a month ago, according to Kelly Cofrancisco, Montgomery County communications director.
Officials coordinated with CM3 Building Solutions, Inc., of Fort Washington, which provided several repair services, including "comprehensive replacement of all HVAC equipment, configuration, commissioning, programming, and controls."
The work amounted to $420,000, according to the resolution, which the trio of provincial commissioners unanimously approved at last week's meeting.
In other cases, provincial commissioners approved a number of contracts for various departments, including assets and infrastructure, health and human services, and public safety.
A contract for approximately $102,000 approved in April for building inspection services for the Old Neiffer Road Bridge over Swamp Creek in Upper Frederick Township was relisted Thursday.
"It has been determined that it is in the best interests of the county to withdraw the award to TRC Engineers Inc., of New York, New York," the contract award reads.
It's unclear why the April 15 agreement was revoked, but the county's assets and infrastructure department chose to instead recommend Allentown's "second-rated responder," McTish, Kunkel & Associates, for approximately $102,434.
In addition, a contract of approximately $430,764 with King of Prussia's RK&K was extended until December 31, 2022.
The approximately $300,000 deal with the King of Prussia-based company was initially approved for engineering services needed to replace a county bridge on Steriger Street over Stony Creek in Norristown. It was later amended for an additional $130,000 after it was determined "that a one-span structure would not be viable and a two-span structure will be required."
Its value still stands at nearly $430,765, according to the contract, but the extension would allow for further "construction consulting services."
The next meeting of the Montgomery County Board of Commissioners is scheduled for Aug. 19 at 10:00 AM on the eighth floor of One Montgomery Plaza, located at 425 Swede St., in Norristown.
Although the meeting will take place in person, those interested in virtual viewing can do so. For more information visit montcopa.org.