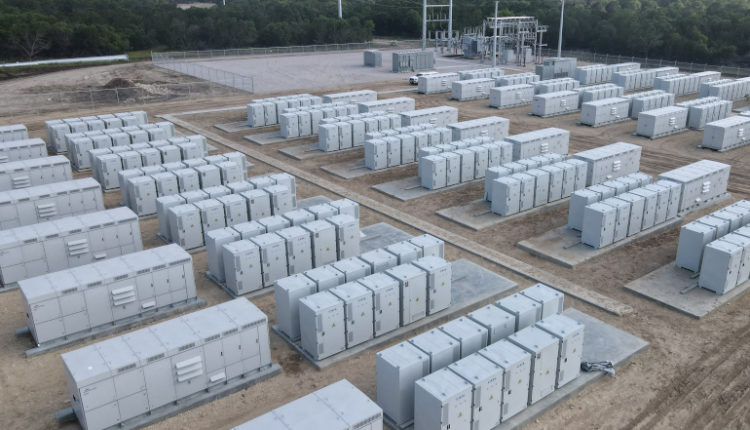 40 MW of energy storage is coming to rural North Carolina
North Carolina Electricity Cooperatives will implement energy storage in 10 rural North Carolina communities. The batteries will be located at electrical cooperative substations, adding local energy resources in communities for greater resilience and reliability of the grid infrastructure for cooperative member consumers.
The batteries are designed and built by FlexGen of North Carolina. Collectively, the 10 battery projects will provide 40 MW of power and will be charged when electricity demand is low and discharged during peak times. This not only increases electrical reliability, but is also expected to provide cost savings over the life of the batteries. Because cooperatives are non-profit, at cost, the members of the cooperative will benefit from those savings.
The batteries are located on or near:
Bolivia, NC with Brunswick Electric
Maysville, NC with Carteret-Craven Electric Cooperative
Lillington, NC with Central Electric
Rocky Point, NC with Four County EMC
Hubert, NC with Jones-Onslow EMC
Rockingham, NC with Pee Dee Electric
Asheboro, NC with Randolph EMC
Fayetteville, NC with South River EMC
Goldsboro, NC with Tri-County EMC
Wake Forest, NC with Wake Electric
"Energy storage technology enables North Carolina's Electric Cooperatives to increase reliability and deliver cost savings that will benefit our member consumers in rural North Carolina now and for years to come," said Amadou Fall, chief operating officer at North Carolina's Electric Cooperatives. "Cooperatives remain committed to innovation that advances our Brighter Future vision for electricity that becomes increasingly sustainable, affordable and reliable, supporting our goal of achieving carbon neutrality by 2050."
Installations of the energy storage system will start in early 2022, with activations expected in the summer. Each site will provide temporary construction jobs for the local community and help increase resources in the area for future investment.
"North Carolina's Electric Cooperatives continue to show leadership and focus on delivering a more intelligent and reliable network for members across the state," said FlexGen CEO Kelcy Pegler. "The FlexGen team is excited to deliver our best-in-class technology to bring greater resiliency and flexibility to our home network and consumers."
News item from FlexGen