4 ways to grow your solar business with better customer service
By Gregg Hicks, Vice President, Modernize home services
Solar installers face huge supply chain constraints and labor shortages. These issues were evident in our recent research"State of the Contractor 2022", where more than 200 home improvement contractors shared that these were their two biggest business concerns, with a supply chain cited by 63% and labor shortages by 58%. Rising marketing costs rounded out the top three, cited by 32% of respondents.
while addressing marketing costs is important, protecting existing customers will yield better ROI. Remember that customers who are happy with your service are more likely to refer your business. But there are not enough solar contractors that put the customer first.
During the solar installation boom years ago, a company's success was based on sales and quality installations. Key employees made quotations, took care of installations and answered incoming questions. Competition was less fierce than today, so not much was invested in customer service programs to always answer the phone or email, especially during off-peak hours.
This is not a winning strategy in 2022, especially as homeowners face unprecedented challenges in supply availability and project planning. More and more customers, especially those looking for home battery systems, are getting start dates in 2023. These longer wait times mean you have to adapt and start looking at things from the homeowner's perspective. Here are four specific ways a solar installer can rise to the challenge:
Don't wait for your customers to complain. Open your communication to answer any questions. Your outreach plan may include scripts for check-in interviews, nurturing emails, or an incentive program for undecided homeowners. Consider creating and sharing content that homeowners can use to prepare for their solar project. Queued customers can receive monthly email newsletter updates on overall delivery and schedule status.
Preferences for how homeowners want to hear from contractors have evolved. Generations who communicate primarily via texting are becoming homeowners and even people in their 60s and 70s are familiar with texting. New, easy-to-use tools, such as Connectprovide automated out-of-the-box outbound messages that allow contractors to instantly follow up with new leads without having to do it themselves.
Have a team responsible for nurturing existing customers and following up on new leads. This team has to make sure that leads don't fall through the cracks. Also, sellers need to stay in touch with customers after signing a contract. Once you've assigned this role, provide the individual measurable goals for items such as retention, repurchase, and referral.
Maintain a consistent cadence of interactions and document those interactions to stay on track† Contractors can ensure regular communication with customers using the tools already in your customer relationship management (CRM), marketing automation, or email programs. Customers who hear from you consistently will feel safe knowing that there is a way to communicate any concerns they may have. In addition to activating outbound communications, your CRM can track when communications are opened, answered, or "unsubscribed". These are the feedback loops that give you and your customer success team hints on how to iterate and improve your processes.
Today's customer, who struggles with longer than normal delivery times, needs care more than ever. Use these four steps to delight and retain your customers. You build trust, strengthen your brand and keep your business strong through ongoing supply chain constraints, labor shortages and rising marketing costs.
---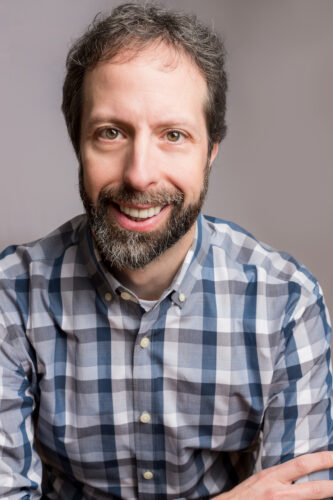 Gregg Hicks is a longtime marketer of home improvement services. He is a new manager for Modernize home services and has 20 years of experience in web analytics, SEO, social, SEM and affiliate marketing. His role as a spokesperson is to explain the value of thoughtful matchmaking between homeowners and home improvement professionals that forge positive and productive connections between the parties.