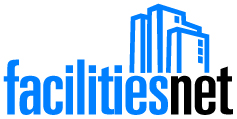 3rd Annual Vision Awards Winners Announced
Facilities Manager Cost Savings/Best Practices Quick Read RSS Feed
August 16, 2021 – Contact the editorial staff of FacilitiesNet »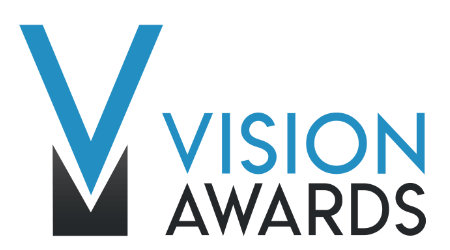 The 3rd Annual FacilitiesNet.com Vision Awards is pleased to recognize 30 manufacturers as the winners of its 2021 awards program. The Vision Awards honor innovation and excellence in products that contribute to the efficient, profitable operation and management of institutional and commercial buildings in the United States.
The Vision Awards recognize products, systems and technologies in nine categories, plus two bonus categories.
The nine main categories are: Exterior; HVAC; interiors; life safety and security; Relief; Power generation, distribution and reliability; Sanitary & Toilets; analysis and management software; and building maintenance.
The two bonus categories are: Reopening and Smart Buildings
Winners Vision Awards 2021
Exterior: Viracon – Viracon PLUS; Centria – Intercept; Centria – Formawall Dimension Series

I

interiors: Aleddra LED Lighting – InfectShield; NanoTouch Materials – NanoSeptic; Sherwin-Williams – SuperPaint with Air Purifying Technology
Building maintenance: Energy Focus Inc. – mUVe; Vata Verks Inc – VV-100; Yuck old paint – Yuck old paint
HVAC: Navien Inc. – NFC-H; Airthings – View Plus for Businesses; Lochinvar – CREST with Hellcat
Analysis and management software: Schneider Electric – EcoStruxure construction consultant; EagleHawk – drone inspection software; iOFFICE – Room Right
Relief: Leviton – GreenMAX DRC wireless; Solatube – Integrated LED light set; Digital Lumens – SiteWorx
Life Safety and Security: AGF Manufacturing – Flood remover; Medeco Security Locks – Intelligent key cabinet; Haws Corp. – 8710 ePOD
Power Generation, Distribution and Reliability: Cummins Inc. – PowerCommand X Series; CPower Energy Management – Demand side performance solutions; CLOCworks – Data Wrangler
Sanitary and toilets: Bradley Corp. – WashBar; Saniflo-Sanicom 2; Sloan – Bluetooth Connected Products
reopening: The CXApp, an Inpixon company – The CXApp Campus; Kenall Production – Indigo-Clean; Airthings – View Plus for Business
Smart Buildings: SALTO systems – Neoxx; Xandar Kardian-XK300; Vata Verks – VV-100
"We again received more submissions than the previous year, representing three consecutive increases in submissions," said Dan Weltin, editor-in-chief of Facility Market. "Our panel of experts had to make some very tough decisions to crown the winners. It shows just how many great products are available to help facility professionals in their day-to-day work."
More than 150 products entered the Vision Awards program this year. An independent panel of esteemed facility executives reviewed and judged the Vision Awards entries. The judges for 2021 were Bill Conley, National Manager, Facility Services, Yamaha Motor Corp; Clarence Carson, Chief Facility Officer, Chicago Public Schools; Darin Hargraves, Senior Director of Maintenance and Operations, Anchorage School District; Cesar Sanchez, director of facilities, University of California, San Francisco; Pat Crowley, Facilities Manager, City of Modesto, California; Darin Rose, Director of Administration and Facilities, Credit Union of Colorado; Ryan Rose, Senior Associate Director, Projects & Engineering, The Wharton School, University of Pennsylvania.
Vision Award winners will be recognized on FacilitiesNet.com and in the December 2021 issue of Building Operating Management magazine.
Next one
---
Comments