2.3-MW solar array on capped New Jersey landfill is now online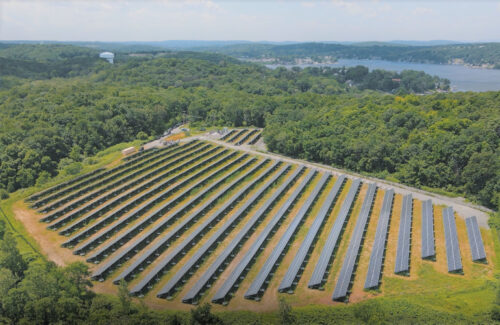 The Mt. Arlington Landfill solar project in New Jersey by Greenbacker has been commissioned commercially. The 2.3 MWdc solar farm is located on top of a covered landfill. Today, owned by Greenbacker, it produces cheaper clean power for the Borough of Mount Arlington, New Jersey.
Mehul Mehta, CIO of Greenbacker, emphasized the importance of investing in sustainable energy projects: "The energy transition is not a nice-to-have, but a must-have. We have reached a critical point where it is essential to scale up the energy transition sooner rather than later with these types of projects."
Greenbacker bought the solar park from developer HESP Solar at the end of 2021. HESP and local officials have coordinated efforts for years to prepare the land for redevelopment and turn it into a functioning solar farm.
"This was a destroyed property that was being converted into a beautiful project for the benefit of our residents," Mount Arlington Mayor Michael Stanzilis said as he cut the ribbon. "It brings clean energy to the people in our community, and it puts money back in taxpayers' pockets."
News item from Greenbacker